Jurgen Klopp: Liverpool manager admits some colleagues thought he would be banned from touchline for more than one game | Soccer News
Jurgen Klopp admits some of his colleagues at Liverpool expected him to receive longer than a one-game touchline ban after his FA disciplinary charge – and joked his voice will still be able to reach the players even though he will be watching from the stands.
The German manager was handed the ban for Saturday's game with Aston Villa after comments he made about referee Paul Tierney during the 4-3 win over Tottenham last month, in which he said the official "has something against us".
Klopp was also handed a £75,000 fine, with a further one-game touchline ban suspended until the end of next season on the condition that he does not reoffend.
Please use Chrome browser for a more accessible video player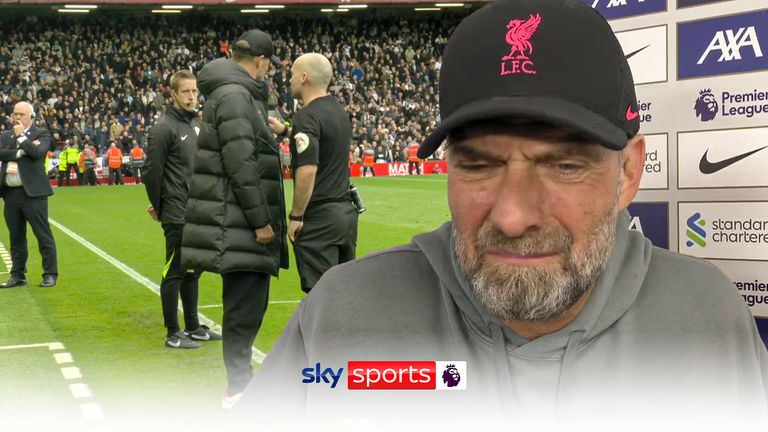 Klopp discusses his altercation with referee Paul Tierney and assistant John Brooks, following their 4-3 thriller against Tottenham, with Liverpool taking all three points

The Liverpool boss has already served a touchline ban this season in November, when he watched from the stands against Southampton after receiving a red card against Manchester City.
Responding to his latest suspension, Klopp said in his pre-match press conference ahead of the Aston Villa game: "I expected a punishment with all the things we know and could hear.
"It's okay, I would like to know where the money goes, whether it goes to a good cause. If it does, I'm happy to pay it. If it doesn't we need to talk again.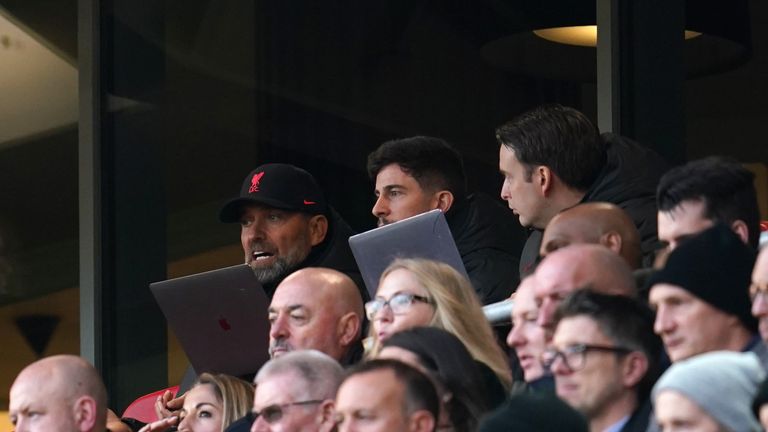 "But apart from that, people around me were pretty negative. They thought it would be longer!
"It's one game, it's like the Southampton game, it will be the same process. I can watch the game from a better position and be in contact with my coaches."
Klopp will watch the Aston Villa game from the stands and be in contact with the bench via a phone to Vitor Matos, one of his backroom staff.
However, the Liverpool manager joked his voice can still reach his players from a far away distance if they don't track back.
Please use Chrome browser for a more accessible video player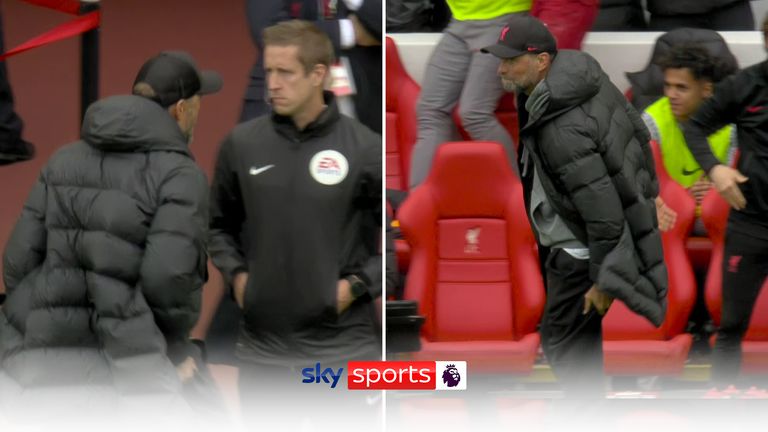 Klopp angrily goaded the fourth official after Diogo Jota's late winner in the 4-3 win over Tottenham and pulled his hamstring in the process!

Asked what the differences are between managing from the touchline and the stands, Klopp replied: "Nobody will shout like me if they don't track back in the 70th minute and these kind of things. I sit far away but if the game is not good, I could make it happen. My voice is alright at least."
Speaking more seriously, Klopp then said: "Not a lot. I'm really in contact with Vito, he will have to phone with the headset.
"We can talk everything, substitutions these kind of things. [Assistant manager] pep [Ljinders] is an incredible coach and he will be out there.
"I have said from a watching point of view, it's a much better position. In the Southampton game, it was super helpful. I will sit next to our analysts, they get a bit of support from me."
Klopp on four exits: 'They're Liverpool legends'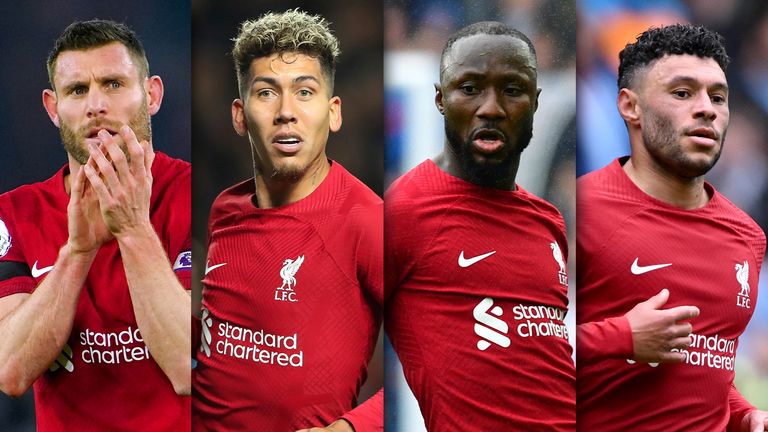 Klopp will also be allowed on the Anfield pitch after the game, where Liverpool will say goodbye to four players after taking part in their last home game for the club.
The Merseyside club announced this week that Alex Oxlade-Chamberlain, James Milner and Naby Keita will join Roberto Firmino in leaving the club at the end of their contracts.
"This game is difficult for different reasons," Klopp added. "We spoke with the boys this week about it. It's super important for us and super emotional. We really say goodbye to – my point of view – four Liverpool legends. Because two of them were here when I arrived, Milly and Bobby – nothing good in the last few years would have happened without them.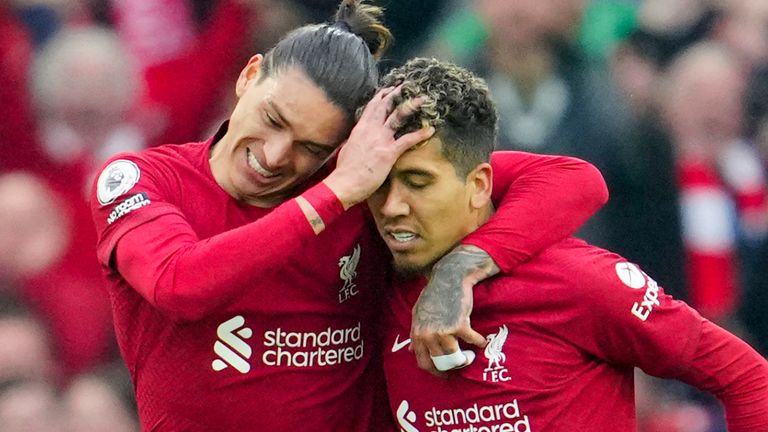 "Naby and Ox came in, I'm pretty sure Ox was just unlucky in injuries and bad moments. I remember the game against Rome when he was badly injured, I didn't know how to deal with it because he was irreplaceable in that moment, he was that good. That was really hard but besides that a fantastic guy, and support important for the team over that period.
"When people talk about Naby, it's the same with too many injuries. When you look back at important games, you will see how often he played and performed in super important games. All four won pretty much every available trophy.
"We love them, but it's professional football and nothing is forever and for eternity. There are always those moments, they are good moments. One chapter will be closed and we will start writing a new one. We will not forget them and I will be forever thankful to them."