Pierre-Emile Hojbjerg: Liverpool defeat embarrassing | Manager changes cause instability | Soccer News
Pierre-Emile Hojbjerg says he felt "embarrassed" by Tottenham's defeat at Liverpool and thinks upheaval in the dugout has caused instability at the club.
Tottenham let in three goals in the first 15 minutes at Liverpool, came back to equalize in stoppage time, then conceded a 94th-minute winner to Diogo Jota as the Reds won a dramatic encounter 4-3 at Anfield.
"It was devastating in how the result went," Hojbjerg told Sky Sports News.
"I would even go and say it felt embarrassing. In terms of being down 3-0 and making a fantastic comeback. And then throwing it away last second.
"Normally it's Liverpool who come back in their stadium. And then you actually do it against them. But again you can blame the first 20 minutes.
Please use Chrome browser for a more accessible video player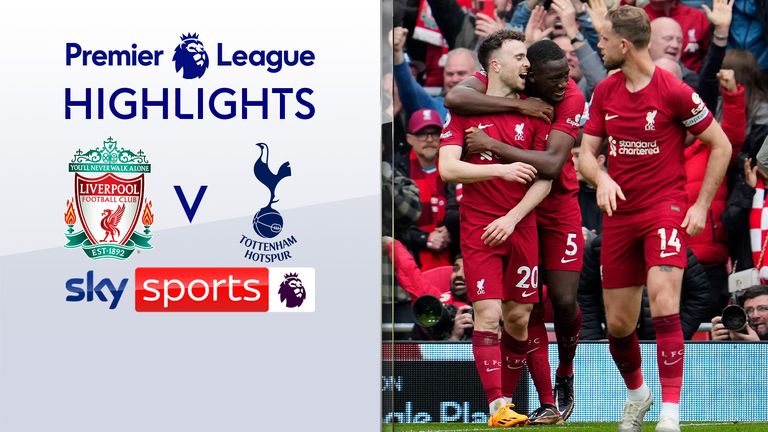 FREE TO WATCH: Highlights of Liverpool against Tottenham in the Premier League

"You make sure the door is closed and you take the game in small bites. Will one goal change the game, yes. And then you get the feeling the next goal will be important. Then you push for a special moment. It's a tough one to take."
Tottenham have endured a turbulent period which has seen them loose head coach Antonio Conte, football director Fabio Paratici and acting head coach Cristian Stellini, who was sacked after the harrowing 6-1 thrashing at Newcastle.
Another season has passed without a major trophy and their decline in terms of league results means Champions League qualification is realistically out of the question as they face another summer of upheaval.
"I think it's important to understand that, of course, when you have three coaches in a very short time, there is some change, some instability," Hojbjerg said.
"We also know that this is part of this world that from one moment to another, there will be instability, there will be insecurity, there will be lack of energy, but there will also be moments when you are on top, momentum with you , things coming a bit more automatically, but it's important to have this.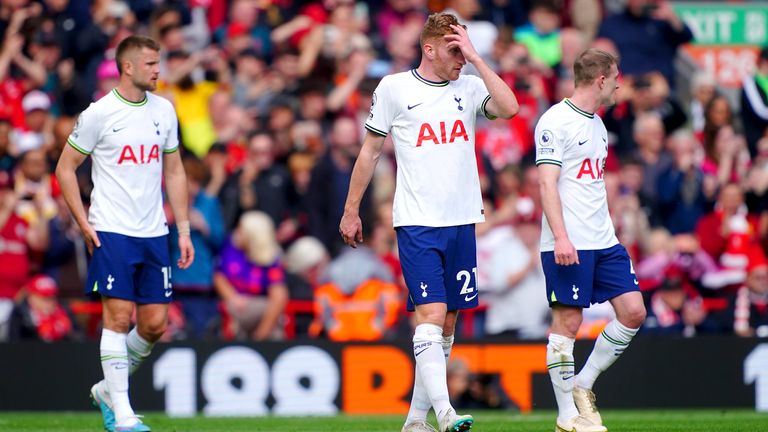 "A secure net, that you never fall through and you are never dead, always alive. Down on your knees, but you stay alive. Whenever the time allows it, you can pack up and continue in your way.
"People ask what is the way, of course, when you are changing coaches, you kind of lose your way a bit, the values.
"As a player, as a team, the ones that are in the game for a long time and do well for a long time, they have this consistent way of working, consistent way of setting standards, high standards with each other.
"You see the teams that are dominating more or less the football in Europe are teams that over a long time are doing the right stuff with the right values ​​and then you can say what is the right way.
"This is again where football is beautiful because there is not just one way, not one way of leading, not one way of performing, not one way of training, thinking, philosophy, but you have to find a way to create some sort of power and some sort of energy going in that way."