San Diego awarded latest Major League Soccer franchise in ambitious partnership | Soccer News
San Diego has officially been announced as the home of the newest Major League Soccer club – the league's 30th team – fighting off competition from Las Vegas to begin playing at the 35,000 capacity Snapdragon Stadium in 2025.
British-Egyptian businessman Mohamed Mansour will own the club along with the Sycuan Band of the Kumeyaay Nation, the Californian Native American tribe.
The successful Right To Dream Academy [RTD]founded by English coach Tom Vernon and owned by Mansour's London-based investment firm Man Capital, has formed an ambitious partnership with the Sycuan Tribe and intends to invest heavily in scouting, recruitment and academy football in America.
RTD began life as an academy for U12s in Ghana 23 years ago, successfully nurturing under-privileged children, including some who had been living rough on the streets. Many graduates now progress to careers in US football and the Ghanaian national team.
Vernon took his RTD academy model to Europe in 2015 with Danish Superliga club FC Nordsjaelland, who are currently second in the table, with the youngest top division side in world football.
"In Europe we're pretty confident that there aren't any 12-year-olds with the potential to play in the Champions League one day that everyone doesn't know about," Vernon explains.
"Whereas in America that's not the case. With the 'pay-to-play' soccer model many kids are excluded from the good clubs because they can't afford it. We felt there was a real need for our model. Doing it with San Diego, close to the Mexican border, makes sense.
"Tom Penn, formerly of Los Angeles FC, was hired by the Sycuan Tribe to build a club and he will be the new chief executive. Tom and I have been working like crazy to pull this together over the last year. He's been to our academies in Ghana, Denmark and Egypt so he's seen the whole vision and he will now have the mandate to put the American imprint on this.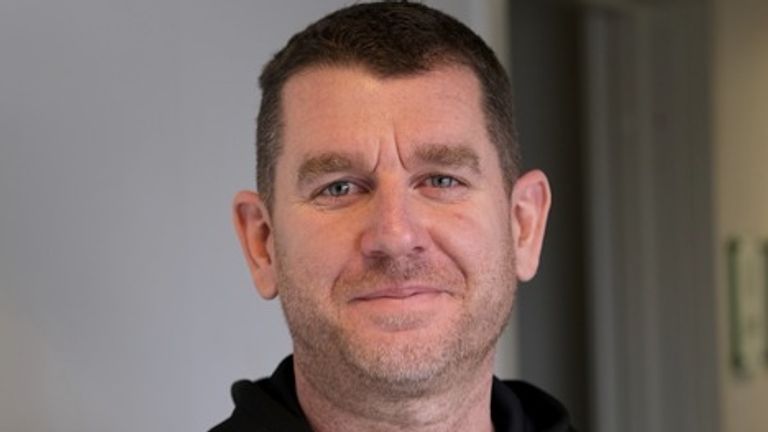 "As soon as I explained to the Sycuan Tribe what the ethos of Right to Dream was, they told me that this was the history of their people over 12,000 years – overcoming adversity and finding undiscovered talent. It was like an immediate love match and then it became a business match with the Mansours."
One of 12 Kumeyaay tribes in San Diego County, Sycuan has been a long-term partner with countless major institutions in the community, including the San Diego Padres, San Diego Symphony, Rady Children's Hospital, and hundreds of local non-profit organizations.
They are keen to unlock the potential of youth in an area where many have been overlooked due to social and economic factors.
"What a proud moment this is for the city and the Sycuan Tribe to bring MLS to San Diego," Sycuan Tribal Chairman Cody Martinez says. "Sycuan has deep roots to the San Diego community and found an incredible partner in Mohamed Mansour and the soccer expertise of Right to Dream."
Also joining the investor group is six-time Major League Baseball All-Star and current member of the San Diego Padres, Manny Machado. Throughout his career, he and his wife Yainee have placed an emphasis on engaging with and helping underserved children in their community.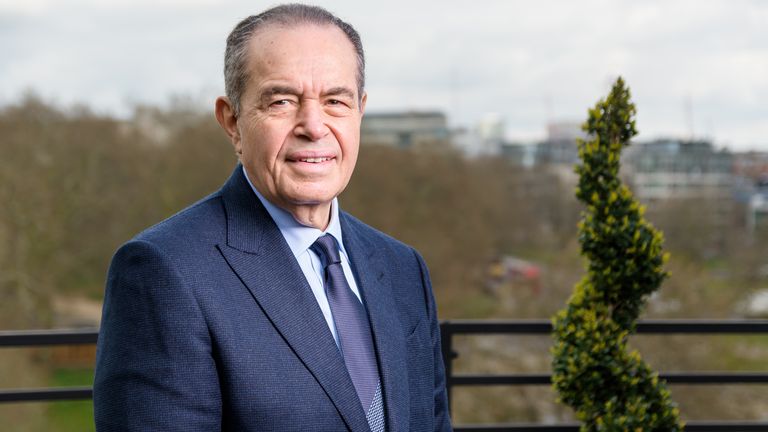 "I am grateful for the opportunity to join the San Diego MLS ownership group," he says. "I continue to plant roots in this amazing community that means so much to me.
"I'm further encouraged by the club's commitment and experience that it brings, through Right to Dream, in developing young athletes both personally and athletically, and am excited to support the growth of soccer in San Diego."
RTD has developed numerous players who have gone on to play in the Champions League and at the World Cup, including seven graduates who represented their countries at the 2022 tournament in Qatar.
In Denmark earlier this season, FC Nordsjaelland went on a scoring run of 40 goals by players under the age of 21. The previous record was 15, held by Dutch side Feyenoord. Vernon believes his new San Diego team will soon be challenging the status quo across the Atlantic.
"The vast majority of those goals were scored by graduates of our academies in Ghana and Denmark," Vernon continues.
"FCN is dominated by graduates of the two academies. The fans understand that six or seven players will move on every year and we will recycle the team and stay competitive. There is always a question about why the US national team can't produce more stars. We see it as an issue of scouting, it's a hard country to scout.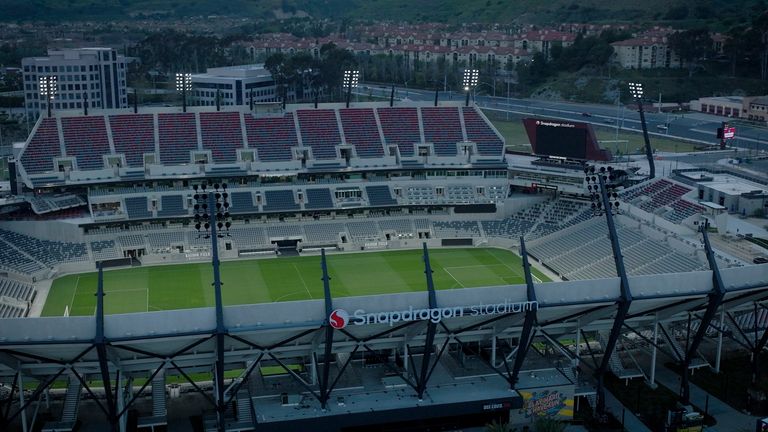 "American soccer has looked to replicate traditional European models because they've not been able to develop their own identity. There is a frustration around the US men's national team and the issue of why they haven't produced more stars when the ethos of their college system is actually superior to what we have in European academies.
"Graduates are proud to come through their system, whether or not they go on to have careers in sport, but here you don't find many speaking positively of the academy structure once they leave football behind.
"We have an idea of ​​how to scout deeper and further than others in America. To be the producer of the next generation of stars for the national team – we've done that in Ghana and in Denmark – that's really a focus for us to contribute to national development in the best ways possible."
Key to San Diego's success is the support of MLS Commissioner Don Garber. "We are thrilled to welcome San Diego to Major League Soccer as our 30th team," he says.
"For many years we have believed San Diego would be a terrific MLS market due to its youthful energy and great diversity, where soccer is an essential part of everyday life for so many people. Mohamed Mansour and the Sycuan Band have an incredible vision for building a club that will inspire and unite soccer fans throughout the city and region."
After living in Ghana and Denmark, Vernon has now returned home to London and is not ruling out one day moving into UK football, but for now his energies are concentrated on developing MLS' newest competitors.
"There's a lot of kids leaving San Diego because there aren't opportunities there," he adds. "Then there are the 'Border Babies' [on the US- Mexican border] who are caught between either side.
"In San Diego county and cross the border in Tijuana, we believe we are needed. With the Sycuan Tribe we are looking at the native American places.
"For the first time ever, a native American tribe will be at the top table of a major league sports franchise and we are really excited to be telling that story."